A boudoir photo-shoot has become a popular way to give a unique and sexy surprise gift to your spouse or partner. Basques to bodices, nylons to knickers, nude and naughty, you are only restricted by your imagination and daring. If a boudoir shoot is what you want then let's do it.
If you are considering a boudoir session you are probably feeling both nervous and daring. I'm here to take the nerves away and allow you to be as daring as you want to be. You are most welcome to come along and meet me first for an informal chat and on the day you can even bring someone along for moral support if you like.
Your shoot can take place in our studio or we can use a larger, commercial studio although that incurs additional costs. Alternatively, I can come to your home or hotel to do the shoot if that's your preference. I also have a range of completely portable lighting equipment which can be used independently of any mains power so we can even go outdoors if you have the privacy and the weather.
Scroll down for information about some of the styles you can choose from. To book a shoot or ask any questions, please get in touch or for general tips and advice, take a look here. To see what previous customers have to say, take a look at our testimonials.
Traditional Boudoir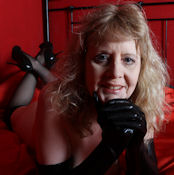 Confidence boost or a special present
What could be a more imaginative and personal gift for the love of your life or even just for yourself? Boudoir photography is a fantastic way to show off your sensual and sexy side. Guaranteed to boost your self-confidence, one of my boudoir shoots is a great way to celebrate a new look, losing those final couple of pounds, that landmark birthday or any special occasion you want to mark.
You can wear anything you feel comfortable in, anything that your partner would like to see you in. Some suggestions include: your favourite nightwear, new lingerie, or swim wear. Boudoir photos are not necessarily nude photos, and most of the time they aren't - The illusion of nudity is often sexier than actual nudity.
Wedding Boudoir
A sexy treat for your groom-to-be
A popular trend for brides-to-be at the moment is to give their future husband a set of boudoir photographs, beautifully presented in a discreet little album and hidden under his pillow the night before the wedding.

As with all our shoots, these can be as demure or risqué as you want. You might want to give your fiancé a sneak preview of what you'll be wearing under your dress on the big day or maybe wearing just his favourite shirt. Whatever you choose, it'll get his pulse racing in anticipation of your wedding night.
Or how about a sexy "Trash the dress" shoot after the event? Another popular trend that can be spiced up a little for a private (or not so private if you wish) reminder of your big day. Click here for another example.
Pin-up
The fifties are back!
Well the style and fashions are, that's for sure. And with them comes a boudoir style straight out of a more innocent age. A little bit cheeky, a little bit cheesy, you can have a shoot that's straight out of those saucy seaside postcards your mum never let your dad buy.
If you love rockabilly dresses, petticoats, fully-fashioned stockings and stilettos, this could be the perfect shoot for you. For additional authenticity, the commercial studio I use has a set decorated as an American diner for that perfect finishing touch.
The Chair
An icon revisited
Everyone must have seen that shot of Christine Keeler by Lewis Morley. If you're one of those that haven't, click on the thumbnail to the left. (Please note: This is the only image on this site that wasn't taken by me.)

This iconic shot has inspired me to embark on an on-going project: The Chair.
The original brief I set myself was to reproduce that shot with as many different models as I could. Over time, the brief has expanded and now is just a chair, any chair, simply lit against a plain background which offers a lot more scope for letting mine or your imagination run wild. I have a number of chairs in the same style as the Arne Jacobsen one used for Morley's original shoot but I'm not limiting myself to using them.
"Dudoir" For Men
Why should the ladies have all the fun?
Guys, give your loved one the most personal and unusual gift ever - Beautiful photos of yourself as only they ever see you.
What could be a better gift than an intimate photo of you wearing their favourite outfit then going one step further and showing them whats underneath? I can give you a set of professional intimate photos of you for them to look at whenever they want to, to remind them of what they have (or what they're missing, if you can't be with them!)
And why should brides-to-be have the monopoly on leaving a sexy photo book under their intended's pillow? Up until now, this has mostly been the preserve of the ladies but we can change that. Be one of the first to give your fiancée a special treat on the night before her wedding.
Beyond Boudoir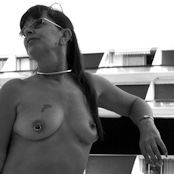 Pushing the boundaries!
Usually, boudoir photography is subtle, romantic and relatively safe - images that you could put on the wall if you wished.

Some of our clients have requested images with "a little more growl" in them. Always keen to give the customer what they want, we're quite happy to shoot more raunchy pictures if that's your desire. This style has been described as "Beyond Boudoir" which sums it up really well, hence the title used here.
Body Art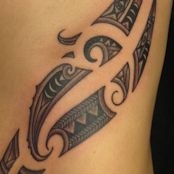 Tattoos, piercings or paint
We have a long standing love of all forms of body modification and decoration at boudoirbykevan.com and would love to shoot yours - Be it a shoot featuring the art you currently have or recording your

journey from the beginning. We're experienced at working with tattoo artists and piercers and can capture your mods as they're made without interfering with them as they work.
If you're into less permanent body decoration, there's a whole world of fun can be had with body paint. Contact us and we'll make your dreams real.
Bodyscapes
Going Abstract
Bodyscape (Noun): A bodyscape is an artistic photographic style where closeups of the human form convey the impression of landscape.
If you want some images that are a little more abstract or maybe want to have some fun with model figures etc. we can help. Please get in touch with your ideas and and we'll see what we can do.